When it comes to movers and packers Sydney, Access Removals ranks right up the top for reputation, reliability, and care.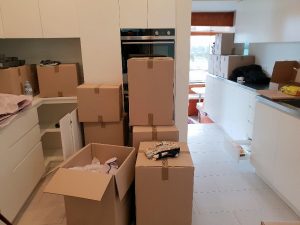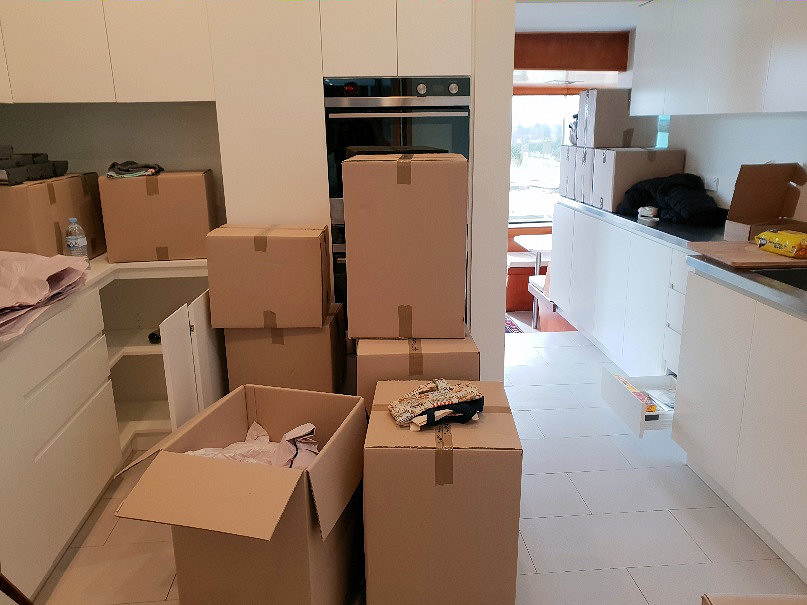 Sometimes we are called to move a single item, and sometimes we are called to pack an apartment. But then, sometimes we are only called for a quote for a pack and move.
But then there many other "sometimes" you can think of to ask a removals company!
Some of those sometimes it's the "big one"; the pack, the move, and the unpack.
Whilst managing a small pack, move, unpack is easy, what do we do when we have to pack and unpack over 200 boxes? But how do we cause the minimum of disruptions to our customers' daily lives?
Movers and Packers Sydney – A Case Study
The following schedule comes from a pack and move job we completed recently. We had to pack and unpack over 250 cartons, as well as pick up an additional load from storage.
Day 1 (basic setup): 4 packers, 3 removalists
The team of packers all started first thing in the morning to get the house packed up. Key items and areas were identified as to being essential for getting set up that day at the new house.
The truck arrived at midday to take essential items over including beds, a lounge and TV as well as clothes and bathroom cartons.
Two of the packers headed over to the drop off when the truck was loaded and unpacked all the essentials including kid's bedrooms so the family could sleep in their new house comfortably that night
Day 2 (the big one): 4 packers 5 removalists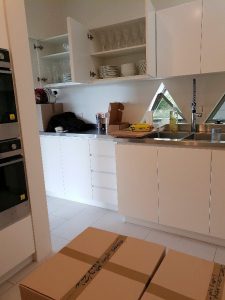 Early start all round! Three of the packers attended the new house to start the mammoth task of unpacking 200+ cartons. The fourth packer attended the pickup to tidy up any loose items that had been left by the family as they were in-between the houses.
For this move, we used two smaller trucks (combined volume ~48 cubic metres). The overall volume total for the day was closer to 60 cubic metres. Thus, one of the trucks had to go back, however our decision to use 2 smaller trucks was threefold:
1) We needed to get the large bulk of cartons over to the drop off as soon as possible so the unpackers would have something to unpack. The small truck was able to be loaded in less than an hour with 5 removalists, so with the unpacking starting at 09:00, there were cartons being unloaded when the unpackers arrived.
2) The shared driveway was very tight AND another house was moving out on opposite to the one we were moving in to. Though two large trucks would have fitted, it would have made things difficult for residents and disruptive if us or the other removalists had to move their truck when someone needed to get out.
3) In terms of efficiency, 5 removalists with two trucks can load and move more volume in any given amount of time that 5 removalists and one large truck, even accounting for a moderate amount of wasted time if additional trips are needed. Generally you can only have one person packing a truck at any given time and, unless the access is particularly challenging.
4 Removalists will bring out items too fast for 1 removalist to pack the truck. With two trucks you can load both trucks simultaneously so that there are 2 removalists loading 2 trucks.
Towards the end of day 2, cartons that had been left unpacked were concentrated towards out of the way areas so that the family could resume a more normal sense of life in their new home.
Day 3 (tidy-up): 2 packers, 3 removalists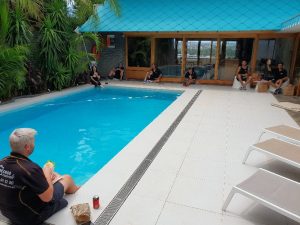 With a few cartons left from the day before, the packers started unpacking the remaining cartons and doing a bit of fine tuning such as making a bit more space in the kitchen for additional cartons that were to come with the removalists later.
For this move, several items and cartons had been stored from the previous move, so the truck was to pick these up and redeliver. Once the truck was unloaded the removalists set to work doing a bit more fine tuning; laying rugs that had been in storage under tables & lounges that had been delivered prior, turning pot plants so the 'good-side' faced the view!
Move and pack/unpack Summary
5 bedroom house fully packed, moved and, unpacked over three days with the family set up in the new house on the first night.
Fixed price, pack, move, unpack: $8780 inc. GST
Total people hours on the job: 157
Please be advised that moves of this nature become very difficult if there is a dual-settlement situation whereby the house at the pickup is required to be empty by a specified time on settlement day.
Not being able to move in to the new house until settlement happens also puts severe limitations on how much can be unpacked on moving day. In situations like this, we would usually go for a more standard day 1 – pack, day 2 – move, day 3 – unpack.
Obviously some unpacking could be managed on the moving day, however it would be very difficult to have things set up like was possible in the above case-study!
If you want a reliable, trustworthy, professional pack and move company in and around Sydney, call us on 0420 908 290.