Part of moving a property may include the transportation of items that are connected in some fashion, either to another item or to the property itself. So, Access Removals offers disconnection & reconnection as part of our removals services.
Examples can include:
Washing machines & wall mounted driers
Fridges with plumbed water
TV / home audio / computers
Front / internal doors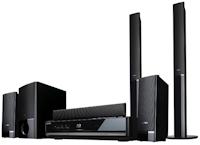 There is no item that we are not happy to disconnect. When we arrive at a property and the washing machine is still connected, it must be disconnected to move and in the case of washing machines, we will reconnect it at the new property.
The majority of plumbed fridges will be simple to disconnect and usually have a tap to shut off the water flow for the purpose of disconnection. However, we are not plumbers, so unless the destination property has the facilities for the water to be reconnected we will not attempt reconnection. A side note to this is that the fridges that have water dispensers are the 'double-door' variety, which may require the additional removal of the doors to remove the fridge from the property.
Items such as TVs, home audio and computers should be disconnected and packed into cartons prior to the relocation. TVs and large computer screens generally don't require a box as they will be wrapped specially on the truck. If disconnection is not possible prior to the relocation we are happy to do this for you, however reconnection is only available in certain circumstance.
There are certain circumstance where an item won't fit through the front door of a property. If the item can't be dismantled in any fashion to facilitate this, we may need to remove the door to the property.