With Sydney property prices increasing, many people are making a change of lifestyle and relocating to Sydney's South Coast Beaches. Wollongong is an easy 1.5 hour commute from Sydney's CBD by train. The beach towns North of Wollongong such as Thirroul, Austinmer & Wombarra are quiet, picturesque and have plenty of history due to early settlement for coal & coke mining.
Then, heading back to Sydney along Lawrence Hargrave Drive takes us across the breathtaking Sea Cliff Bridge at Coalcliff / Clifton which has been used in numerous advertisements. What do you think of our attempt below?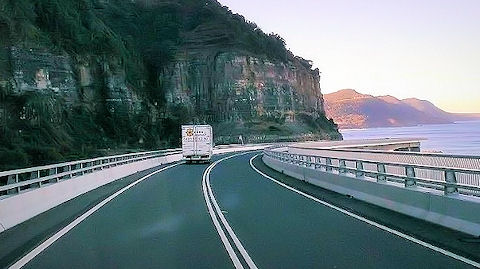 Access Removals regularly complete furniture removals to Wollongong and surrounds, with on average one job completed every week! Many of these have been one or two-bedroom apartments upsizing to an affordable house. Several have been small jobs such as a single item or just a couple of pieces. In addition to the small jobs, we have done several specialist balcony lifts where a Wollongong Removalist had been unable to get an item up to the apartment.
Then of course there's the houses! The majority of our furniture removals to Wollongong has been 3 or 4 bedroom houses. Recently, our largest furniture removal to Wollongong was a sprawling 5 bedroom house plus study coming in at 85 cubic metres! This house also required our packing and unpacking service and took the best part of two days!
How are furniture removals Wollongong different?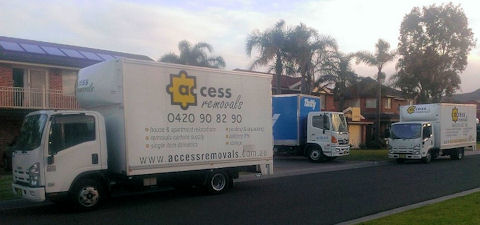 Moving a house from Sydney to Wollongong and the surrounding area is very similar to moving around Sydney or to anywhere else, however there are a few differences;
Depending on pick up and drop of destinations travel time can add 2 – 3 hours on top of the move. This is in comparison to a local move, so 1 – 2 hours to get down from the pick-up, plus some additional travel to allow us to get back home after
It is important to know how much you have to move as with any distance relocation a second trip can be prohibitive. Knowing what you're moving ensures we have enough cubic capacity in our truck for your move
All items must be suitably and properly packed and stored for any long distance trip. Access Removals understands that your possessions are valuable and take every care in ensuring their safe arrival at the destination
In comparison to Sydney there are proportionally less apartments in Wollongong and the surrounding towns. This means unloading is often easier than in Sydney. Easy access isn't guaranteed however, and with many properties built in to the looming Illawarra Escarpment, strong legs can be called for to deal with the stairs!
So, if you're planning on moving from Sydney to Wollongong or the other way around, call us for a quote today.