With the proliferation of flat-pack furniture, many items in Sydney houses and apartments have been assembled in-situ. Many of these items can be moved whole, though whether they should is a topic of endless debate in removals circles. There are a multitude of household items that may or will require a certain amount of dismantling and subsequent reassembly.
As we are primarily an hourly based service, it makes sense to have these ready to go before we arrive, however personal circumstance may not make this possible. All our staff have been trained in dismantling such items and are happy to do so on request. All of our trucks carry extensive tool kits including power screwdrivers to make this process as efficient as possible.
Examples of items that may require dismantling:
Slat based beds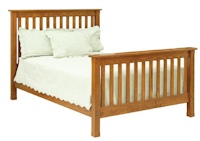 Though these come in a variety of difficulty, from simple drop in clips to multi layered seamless beds, Murphy beds or beds with lift-up under-mattress storage, there isn't a bed we haven't dismantled and more importantly, can't reassemble.
Baby cots
The majority of cots arrive in boxes and are assembled in the room, and whilst many will fit through the door to get out of the bedroom, many will not. Before a move, it is certainly worth measuring the door width against the width of the cot.
Flat-pack wardrobes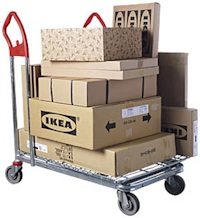 Tall wardrobes may require a certain amount of dismantling to get them out of the room or down any stairs at either the pick-up or drop-off. It is also of note, that many of these flat-packed wardrobes were never designed to be moved in one piece and do not always have the structural rigidity to make their moving in one piece a safe option. We will always try to avoid taking a piece apart if we can avoid it, however it can be difficult to balance trying to avoid damaging your furniture and trying to avoid wasting time taking a piece apart unnecessarily.
Dining tables
Removing the legs from a dining table makes it easier to carry, easier to fit through a door and easier to pack in the truck. It is recommended that, if the legs of a dining table can be removed, they are.