Our moving packing materials are supplied by VISY Boxes and More, so you know that our materials are not only of the highest quality but also the industry standard in Australia.
Please be advised, the prices as listed below are our sale prices for the items. Some of our packing materials are available for rental, however please ask us about our rental / buyback scheme for more details.
Moving Packing Materials Prices
Polystyrene Wine Insert Dimensions: N/A
Sale price: $15.00 each**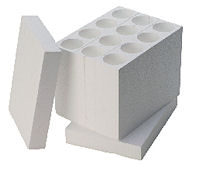 A three-piece polystyrene insert for use with the Book / Wine cartons. The insert holds 12 bottles and will greatly help against accidental knocks & bumps whilst also helping to a certain degree with the temperature insulation of the contents.
Due to the non-standard size of various wine bottles, small modifications of the insert may be required to fit the wine safely.
It would be of note to mention that chilled bottles of wine may attract condensation on humid Sydney days. This may cause wine labels to stick to the polystyrene so care should be taken whilst packing and unpacking these cartons.
Packing Paper Weight: 5kg / 15kg
Sale price: $30.00 / $60.00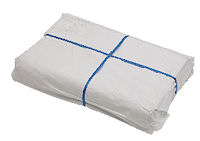 Bundles of packing paper generally come in two standard sizes, 5kg & 15kg. The paper is used for wrapping fragile items as well as filling the void between items when packing a box. It is also of benefit to place a few pieces of crushed paper at the bottom of a carton to help form part of the protective layer.
We are also able to provide acid-free tissue paper on request. This would be used for delicate lead-crystal items which may yellow after prolonged contact with standard paper.
When doing a packing job, we will try to minimize the total use of paper by bringing some pre-crushed paper for use at the bottom of the cartons.
Packing Tape Dimensions: 75m length
Sale Price: $3.50 per roll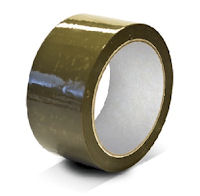 We generally prefer the use of brown tape to clear tape. As we would prefer cartons to be marked on the tape, using a non-translucent tape allows multiple layers of tape to not show the writing below!
Care should be take whilst taping a carton not to overstretch the tape as this decreases amount of gum per square millimetre, reducing the effectiveness of the tape in sticking down the carton! Personally, I prefer to cross tape my cartons, but double taping is also an option.
Bubblewrap Dimensions: 1500mm tall
Sale Price: $3.00 per metre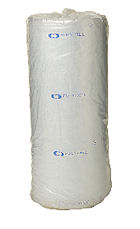 The best use for bubblewrap in my opinion is for wrapping glass fronted pictures. Smaller pictures that are going in to a T-chest can be wrapped in paper as an alternate packing option.
Please see details about Kraftwrap, below, for a packing material that is more suitable for non-glass fronted pictures and furniture.
We also stock 500mm tall bubblewrap which is charged at $1.00 per metre. The 500mm bubble wrap is generally a lot more useful in domestic packing as it can also be used in conjunction with paper for wrapping delicate glass items and is less cumbersome for small pictures.
Kraftwrap Dimensions: 1500mm tall
Sale Price: $5.00 per metre
This special material has bubblewrap on one side and Kraft paper on the other. The bubblewrap side is intended as a soft cushioning layer whilst the Kraft paper is intended to be in contact with items that may otherwise be damaged by direct prolonged contact with bubblewrap.
The best examples of this would be acrylic paintings, wooden furniture or leather furniture.
Any moisture trapped within a layer of bubblewrap may cause the plastic to stick down to the item, or in the case of leather furniture, may promote the growth of mould.
Removals Plastics Dimensions: N/A***
Sale Price: $10.00 each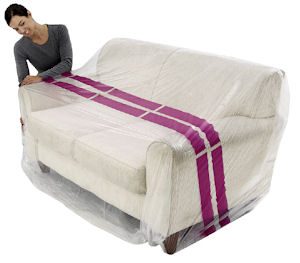 Plastic coverings have three main uses;
Protecting an item from dust whilst it is in storage
Preventing mattresses and lounges getting dirty over the course of the move
Protecting against rain
If an item is going to be in storage, it would be worth noting, that leather lounges wrapped in a plastic bag may start to go mouldy if there is any moisture trapped within when it is wrapped. Generally, to avoid this, we will encourage the use of removals blankets instead.
** The cost of Polystyrene Wine Inserts is non-refundable as they often need to be modified for situational use with the wine that is to be transported (eg. hollowed out further to accommodate larger wine bottles). The cost as detailed in the price list is for the insert only and a Book / Wine carton is also required to make proper use of the insert.
*** There is a bag for every occasion, ranging from small bags to fit an individual dining chair, through single seater lounge bags up to 3-seater and King sized mattress bags. Generally, we only stock the 3-seater lounge bags as these are the most versatile, being able to cover any reasonably sized lounge as well as easily fitting a queen-sized mattress. With a little modification, they can also fit a king!