So… recently I have moved myself into our newly renovated property. Now, whilst I obviously run a furniture removals company, my partner & I decided that we wanted to get the house set up for the kids before we moved in ourselves.
What this involved was a lot of trips in my van, and a lot of time spent unpacking at the house.
How does DIY furniture removals compare?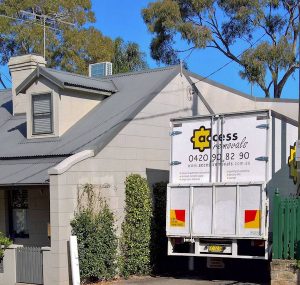 In comparison, a move that took 6 hours, with 3 of my finest removalists, ended up taking around about a week! However, there was somewhat less to move this time around with integrated appliances, a new bed, and our trees had been planted out (you would have to look back at January in the Access Removals Facebook to know what I was talking about with that situation!).
Anyway, what can I say? I now REALLY appreciate the job that removalists do, having also had a go at moving the whole house piece by piece!
Moving into a new home is a pretty stressful experience, and the normally smooth task of moving out was not replicated in this instance by taking piece by piece over myself; even if I am a removalist, I would not recommend it!
At least the house looked nice when the kids moved in, although trying to negotiate with a 3 year old that their new room is actually their room after spending 9 quite formative months waiting for builders is another task.
The moral of this story is that as seasoned removalist, I highly recommend people use a professional removalist company as opposed to moving everything by themselves!